How to Start Investing for Beginners – Sharing 7 Things I've Tried
Investing can be very overwhelming, especially for newbies. There's too much to research even to begin. This no-jargon article will share my first-hand experience trying out several things.
I will be transparent and share what made me money and which didn't. But before we continue, let's clear some things out:
Disclaimer: This article is not financial advice. It is meant for general knowledge only. Please consult an actual financial planner.
Now we got that out of the way, let's start with my WHY:
Why do I Want to Invest?
Here are my reasons on why I want to invest in the first place:
REASON 1: Because having money = freedom. I can do more stuff with more money
REASON 2: Ultimately, I want my money to make more money so I don't actively have to work for it
REASON 3: I can't rely on my salary for savings, it's simply not enough
WHAT'S NOT A GOOD REASON: Blindly following other people or trends
3 Things I Look For in any Investment
What I Look Out For
What it Means in Plain English
Example
Is it Risky?
Can I afford to lose most or all of my money if things go tits-up?
Low risk: Gold
High risk: Stocks & own business
Liquidity
Is it easy to get my money back if I need it at any time?
Liquid: Stocks
Not Liquid: Property
What's the strategy?
How am I actually going to make money out of this?

Capital Appreciation: Buy & hope to sell higher in the future
Dividend: something I own that pays me small profits throughout my ownership
Capital: Gold
Dividend: Stocks that pay dividends or your own business
IMPORTANT: Everyone is different. Pick something that you have some interest in.
Summary – What I've Tried & My 2020 Outcome
Below are my summary and key findings for each investment that I tried. If I had a younger brother, and he'd ask me how to start investing, here's how I'd advise him:
What I've Tried
Did I Made/Lost Money?
Risk Level
Unit Trust – ASNB
Made money
Low risk
Gold Account
Broke even
Low risk
Robo-Advisors
Made money
Low to medium risk
Stocks
Fluctuates wildly
Medium to high risk
Bitcoin
Made money
High risk
My Own Business
1. Airbnb – lost money
2. Website – made money
High risk
Property
Bleeding money, big time
High risk for Millennials & Gen Z
My Investment Summary
Here's how I personally split my saving each month to invest:
50% in something low risk, like ASNB, and the balance
50% split into whatever else I feel like at that time (something higher risk like Robo-Advisors or stocks)
I Tried Investing: ASNB
ASNB (unit trust) is the default investment of many Malaysians that I know. Here's how it works:
ASNB collects money from all investors
There will be fund managers figuring out where to invest everyone's money in
If they invested right and made profits, the profits will be distributed back to the shareholders
| | | |
| --- | --- | --- |
| | ASNB Pros | ASNB Cons |
| Liquidity | Can invest online & through app | But need to physically go to the bank during office hours to withdraw over the counter which is very old school |
| Transparency | Gives out annual report booklet | Need to wait a year for ASNB to announce their earnings |
| Accessibility | Help out Bumiputeras | Segregating Malaysians by race |
ASNB Verdict: Great for beginners. If you're a beginner and need time to figure out what you'd like to invest in, ASNB would be a great option to 'park' your money. Be aware that you need to visit the bank during office hours to withdraw your money.
---
I Tried Investing: Maybank Gold Investment Account
The logic behind gold as an investment is:
There's a limited amount of physical gold available in the world
The demand for gold is pretty steady, if not increase over time
The 2 points above combined = theoretical increase in gold market price = profit
I did not want to deal with the logistics of owning physical gold, so I invested in a gold savings account, where I buy and sell gold on paper.
I invested around RM 15,000 worth of gold back in 2011, and the value dropped slightly right after I purchased, and it was slow to move in neither direction for many years.
In 2015, I decided gold investing wasn't for me & I closed my account and withdrew the money to do something else.
| | | |
| --- | --- | --- |
| | Gold Pros | Gold Cons |
| Risk | Safe investment | Incredibly boring. You can make some money, but I doubt you can get rich from this as a normal investor |
| Logistics | Gold account eliminates physical gold storage problems | Where to safely store physical gold? What if your home got robbed? |
Gold Investment Account Verdict: Great for people who don't want to take a lot of risks. But I think other investment gives better returns and are more exciting.
If you want to know more about the Maybank Gold Investment account, click the button below:
---
I Tried Investing: Buying Stocks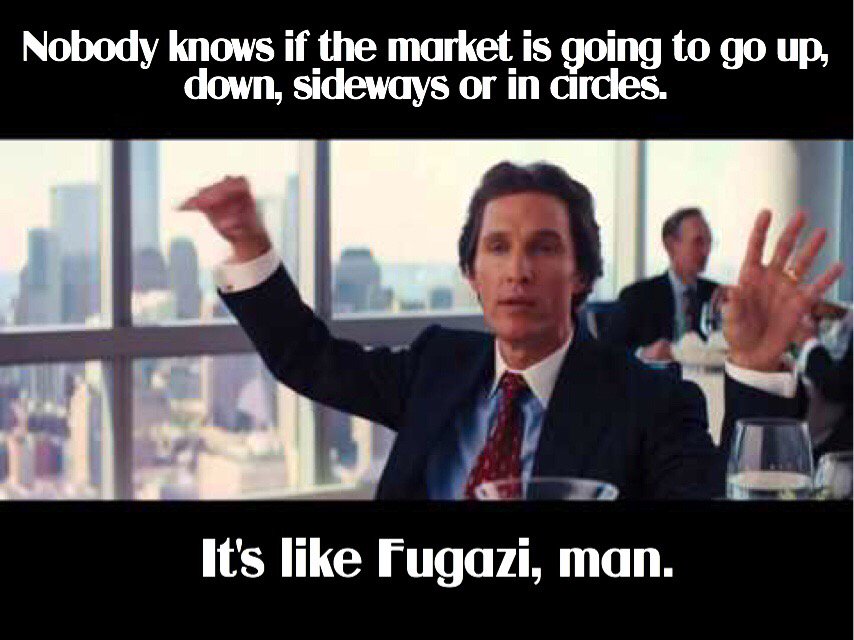 [Unpopular Opinion]: It doesn't matter who you are. I think nobody knows if any stock will go up or down.
From my observation, there are 2 types of stock investors that you can be:
Active: The traders that buy & sell stocks (the ones that make a lot of fuss on social media)
Passive: Investors who buy stocks that pay them dividends usually have no immediate plan to sell
I have purchased a few stocks from Malaysia & the US. Here's what my portfolios looks like:
Doing the stock research can get overwhelming for a beginner. If I were to advise a friend starting, narrow down your research here:
Start with local companies first, because the fees are cheaper
Then narrow down to companies you like or companies that you've used their products
Start your research on stocks that pay off dividends (these are usually big and stable companies)
| | | |
| --- | --- | --- |
| | Pros – Stock Investing | Cons – Stock Investing |
| Liquidity | Easy to buy & sell | – |
| Risk | Can make a lot of money if you're lucky | Can also lose a lot of money if you're unlucky |
| Trading Fees | Low in your local stock market | Can get expensive in foreign stock markets |
| Cool Factor | Trader lifestyle is portrayed as cool | Dividend investing is slow and boring |
Stock Investing Verdict: I don't recommend it for absolute beginners. A lot of research needed. If not, it seems like gambling to me.
There are cheaper trading platforms, but I choose Maybank because I am comfortable with them. Click on the button below to see the fees when purchasing local & US stocks through Maybank:
---
I Tried Investing: Robo-Advisors
Similar to how ASNB (unit trust) works, but better:
No human fund manager, full-auto (hence the name: Robo-advisors)
Lower management fees = more profit for you
Transparent & easy to understand app
Easy to deposit or withdraw your money anytime you want through the app
You can choose a portfolio that is perfect for your risk appetite (personality & what you want)
I tried 2 of the top-trending Robo-Advisors in Malaysia: Wahed Invest (Shariah-compliant) & StashAway (non-Shariah Compliant). Here is a screenshot of the highest profits I've earned from Wahed Invest:
Check out when I first started out investing in Robo-Advisors here & my 8-month update here.
Robo-Advisors Verdict: I especially love that I can check, buy & sell my investments back through their app, anytime I want. I recommend Robo-Advisors to new investors.
WAHED INVEST: Use my link & insert my code: MOHHAS198 to get a bonus $2.5 into your account.
STASHAWAY: Sign up with my link and you'll get up to RM 30,000 managed for free for 6 months:
---
I Tried Investing: Bitcoin
Bitcoin is one of the most well-known cryptocurrencies. People who invest in it usually do so for one of these reasons:
Limited virtual currency: people can mine for Bitcoin, but once it's all mined, that's it.
Security & Transparency: All transactions are recorded publicly through blockchain technology.
Mass Acceptance: Some people speculate that it will eventually become a mainstream currency.
I caved into online pressure and purchased small amounts of Bitcoin through the Luno app.
I personally wouldn't hang out with a crypto fanatic. They all spew the same script over and over about crypto. Although their points are valid, I find them incredibly annoying.
I deposited about RM 400 worth of BTC and currently is valued at RM 770. But that is 100% pure luck. I do not recommend somebody new starting with Bitcoin, it's very risky. But if you insist, can try buying in small quantities using the Luno app:
Get FREE RM 25 worth of Bitcoin on Luno with Code: DNY6WP
---
I Tried Investing: Property
[Important Announcement]: Forget about property investing. The prices of properties in Malaysia are too damn high, it has reached the point where you most likely can't sell it more than what you paid for it. The ship has sailed.
Key takeaway from my property investing journey:
A hell of a lot more hands-on. Expect to be involved in setting up and fixing it
Property oversupply & not enough buyers and renters = bad position for most investors
Desperate owners resort to Airbnb
Even after finding a tenant, i can't cover my mortgage, maintenance fees and taxes.
If I would give you one solid piece of financial advice in this article: DON'T buy properties to invest in. Only buy a place for you to stay & grow a family in. Read my property investing case study below:
---
I Tried Investing: Ran an Airbnb Business
I ran an Airbnb business in Bukit Bintang KL to cover my mortgage. It started with my studio in 2014, and I quickly expanded to manage 10 studios within 3 years, all in the same apartment.
The business was great. I met so many interesting people from all over the world and had a blast.
But in 2019, everyone was also doing Airbnb, and I saw my sales decrease over time. All Airbnb hosts & even hotels felt the pinch of accommodation oversupply.
At the end of 2019, I decided to close down this business. I closed my business in Feb 2020, right before the March 2020 global COVID-19 lockdown. Talk about being lucky.
Check out my complete Airbnb setup process by clicking the button below:
---
I Tried Investing: Ran a Website & YouTube Channel
When I closed my Airbnb business, I didn't know what to do next with my life. I wanted to do something that I love to do that can pay me a living.
I stumbled across the Japanese concept of finding one's purpose in life, called Ikigai. I sat down and jotted down:
What I'm good at
What I love to do
What the world needs
What people are willing to pay me for
The intersection between these 4 things was my Ikigai:
Long story short, I concluded that I wanted to become a content creator in the personal finance niche. Articles and YouTube videos were the vehicles to convey my message.
Essentially I'm personal branding myself for a specific topic. In my case, personal finance.
I started to join blogging courses that taught me the ropes of digital marketing, and my website & YouTube channel began to make money.
Once you have set up your website and publish content until you have enough traffic, your potential revenue streams are:
Currently, it's not enough to replace my full-time income (yet), but I've started to hit a few significant milestones.
Turns out, people love my content and I have massive confidence that this path will be profitable for me in the future.
I highly recommend you start your personal branding journey. Pick a topic, set up a website or social media, and start cranking out helpful content! If you want me to create more guides on how you can start your own website or youtube channel, leave a comment below!
---
How You Can Start
Don't blindly follow other people – they all have their own agenda which usually is different than yours.
Start finding your Ikigai
Start small and see if you enjoy the process
Drop what you don't enjoy or get profits from
DO NOT FOLLOW OTHER PEOPLE. Everyone is different
Pick something that you are interested in personally
Newbie Friendly:
ASNB & Robo-Advisors
How I split: 50% ASNB 50% anything you want
Start a website or social media on a topic that you love